We all have heard the phrase "The beginning of the End" and have most probably used it before. The question is: did you mean "the point where something starts to get gradually worse until it fails or ends completely"  (Cambridge Dictionary)? Or was your intent more neutral, such as: "the start of a series of events that leads to the end" (Merriam-Webster)? Interesting to compare both definitions, isn't it?
And what if we wanted to use it in a positive sense: being happy to see the end start, as it will inaugurate new chapters afterwards? 
This is how it felt, a few weeks ago, when I started the last stretch of my COETAIL journey. Indeed, Course 5 is all about implementing what we have learned in the past 12 months in concrete ways, in our own professional environment. Therefore it is definitely the beginning of new professional practices and projects. It will be the end that brings a new beginning.
While I considered different options for this final COETAIL work and wrote about them in this Course 4 blog post, as it quite often happens, it finally took a completely different path. For various reasons: this idea might not have met all the final project criteria, or the timing for teaching this other one wasn't going to be right. Or it would have required working with too many people, including the administration, within a very tight planning frame if I wanted to address all grades in the Middle School for example. 
Or maybe another collaboration was meant to be? You know, this moment when you think of someone and BAM!: that colleague enters your library at that precise moment. And furthermore, when you explain your project and mention COETAIL: BAM! again, as I had no clue this new colleague would know precisely what I was talking about, being a (former) COETAIL-er herself!
It appeared quickly that Grade 10 English classes were the best group to work with, as this year their curriculum is being re-designed, unit per unit, as things progress… Meaning opportunities for me to collaborate with those classes! <3
#everythingfallsinplace (details will follow!)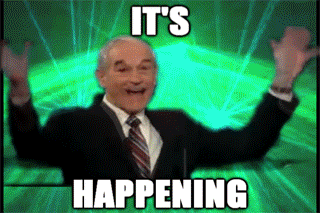 I tried to hold on to the Social Justice theme, but for some of the above reasons, it didn't work out.  Luckily there are a lot of initiatives taken at the school in the past year, either campus-wide, either specific ones in each division. It also includes some follow up work based on our two Professional Development sessions with Cornelius Minor.
Here are some examples geared towards faculty and staff, and actually often initiated by colleagues:
Anti-Racism Next Steps survey
Opportunity to join different discussion/planning groups
Diversity Equity and Inclusion Newsletter and website
Professional Development opportunities;  for example joining:  "Designing an Inclusive Curriculum Within International Schools.
And a few others…
Both libraries are also in the process of analysing their collections through the lens of diversity, focusing on the story but also on the author' origin. We know we have always paid attention to add on our shelves books that include differences in gender, sexuality, ethnicity or culture, religion or spirituality, family, socioeconomic level, in short everything that make us unique, yet part of a whole.
But we are now investigating if we can cross-reference our students' country of origin with those data from the books. The purpose is to check that all our students are represented in the books found at their school libraries.
What about your school?
What is put in place for helping educators and staff raise awareness about social justice and diversity in meaningful ways?
And personally, where are you on that road? 
When I recently came across this article, it also made me think about some aspects of education in international schools, that might not always give a true "international" exposure at the end. Rebecca Stevens A. explains how in the 1980's she "[…] Went To An International School And Didn't Have A Single Black Teacher – And that in itself is problematic."
Together, my two children add up 30 years as an international school student, in the years 2000 ('16 and '19) and indeed, I can count on ONE hand (well, maybe one and a half) the number of teachers of colour they encountered. Notice that the student population was also (still is) mostly caucasian. 
Why Teachers of Color Matter for Students of Color to Succeed