Persuasion is part of the communications process and persuasion skills refer to:  "the talent of changing the attitudes, beliefs, or behaviours of a person or group towards another person, group, event, object, or idea. It is usually done by conveying, in a message, some feelings, information, reasoning, or a combination" (Source: Cleverism).
Mastering those skills are essential for success in every stage of life and are, therefore, one of the most important assets that students can develop. More than ever, when considering all the pressing issues our society is facing, the art of persuasion becomes the ultimate skill for bringing about any positive changes, for example in ecology, or social justice…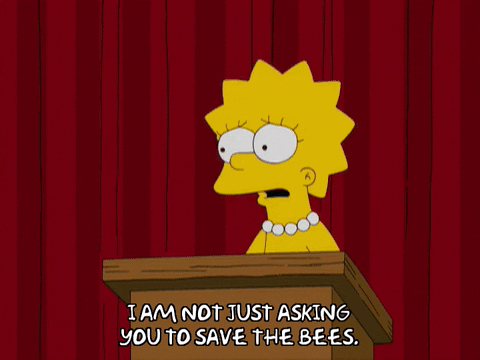 Colleagues AND collaborators
In the past year, I had a few chats with Matt, our HS English Department Head, about my COETAIL journey. He is indeed a former COETAIL-er, information that I found out thanks to his final project video seen online! This is why I naturally approached him when it was time to think about what my own final project would be. He was very open to the idea of building a collaboration that would work for me. But as he currently teaches IB English in grade 11 and 12, we quickly decided that it wasn't the best fit to implement something new in the Spring.
As I was still considering designing a project within the Social Justice theme, I was about to contact the English 10 teachers, and more specifically Jess. As I explained in Course 5 – The Beginning of the End, the next morning, she walked into the library, which these days, with all the building access restrictions for safety reasons in a pandemic year,  was not something usual.
You might call it a coincidence or one could say that the stars aligned for me… But what I certainly didn't expect when I started to tell her about my course and its final project, was her reply: she is herself a former COETAIL-er too!
Frankly, that was such a relief for me that she knew the program and exactly what I was looking for in terms of collaboration!
As the three colleagues teaching grade 10 are redesigning the curriculum this year, working with those English classes seemed a great opportunity: there was room for implementing something new (and for me!). For Jess to stay with the common program, it was finally decided that instead of working with her two classes only, I could work with all seven (!).
Another change was the theme to work on: the English team already decided on their next unit, as they have to cover some pre-defined content through the school year, and it was: Persuasive Speech. As I will explain later, students would be free to find a topic of interest and could even use the content of their recent unit on Social Equity from the Change and Challenges in the 21st Century course. At that point, no lesson plan had been crafted yet.

During our first meeting on February 25th (see picture above), once my colleagues explained to me which skills they were looking for their students to develop, we brainstormed on how my contribution could bring an added value to the students final presentations.
How to Organize a Persuasive Speech or Presentation – by Alex Lyon
A persuasive presentation is similar to an informative one but with a big difference in the desired outcome:  you are actually trying to convince listeners to change their minds or behaviours as the result of your persuasive speech.
One of the major aspects of a successful presentation is the appropriate use of voice, gestures, and posture.
Depending on their age, students might first need to realize that speaking in a clear and audible voice is critical. They indeed tend to deliver a presentation in their normal speaking voice, or sometimes even in a softer one if they are intimidated, making it difficult for classmates in the back of the room to hear what is being said. No need to add that, in the current pandemic situation, doing this with a mask on will add another layer of challenge.
Avoiding a monotonous tone is important too, especially in a persuasive speech.
The Youtube video below on "Why students should have mental health days" is a great example of a great persuasive presentation in which Hailey Hardcastle applies well different techniques to keep her audience engaged.
Adopting appropriate posture and gestures are necessary to keep the audience focused and attentive. Besides, actively participating in their own presentation will help the presenter keep the nervous fidgeting under control. Common gestures during a speech or oral presentation include listing numbered points with the fingers, using a solid fist to show intensity, or showing an open palm to build trust.
Obviously, the English teachers were going to teach the content: my role was to bring to the table different elements to broaden the students' experience when delivering their persuasive speech. Referring back to my COETAIL course 3, "Visual Literacy: Effective Collaborators and Communicators", I could definitely help students to first understand what efficient audiovisual aids are, and how technology might indeed enhance their presentations. Secondly, I will provide some tech support during the entire process.
As Amelia Harper explains in The benefits of collaborating with school librarians, school libraries are "increasingly being converted into learning commons, where learning takes place on a level not imaginable a few decades ago. […] Teachers can collaborate on the development of teaching modules."
And I don't have to mention again that collaboration is part of the COETAIL course DNA, do I?
Before ending this post, I will share another "sign" that was actually sitting next to my desk, on the brand new books cart: a couple of months ago, as I was putting together a book order for our library, I added the following title, thinking that our students could use it:
At the time I had no idea that the English 10 would be working on this topic, and even less that I would be reading that book to understand better my COETAIL course Final Project topic!
What is your best advice to students starting to prepare such a presentation? What should they pay more attention to in order to deliver a great persuasive speech?
As an educator, one can say (or at least hope!) that you are – or have become – an expert presenter, right? How did you grow in this role? What helped you most? And as a tech specialist, what are the tools you would recommend for students?